Humanities Herald of OshSU 2021(№1)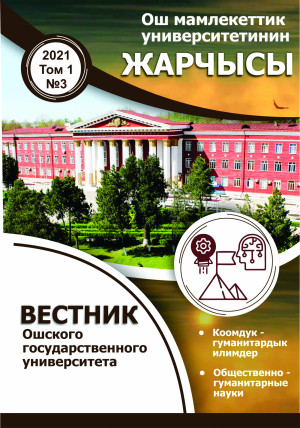 Natural sciences Herald of OshSU 2021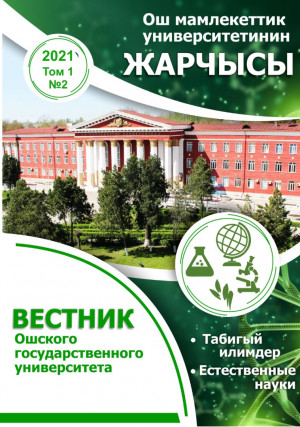 Pedagogy and Psychology Herald of OshSU 2021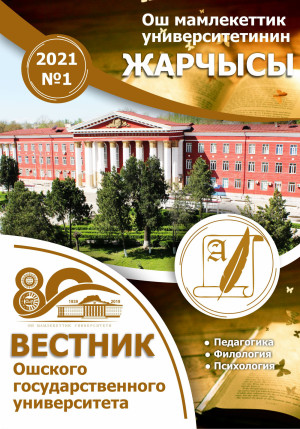 Pedagogy and Psychology Anniversary S.M. Momunaliev 2021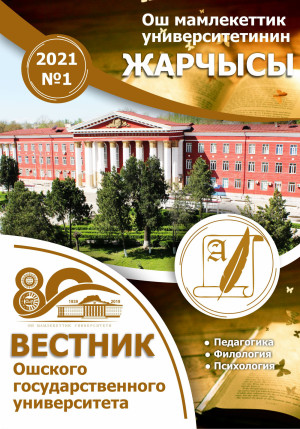 Mathematics, Technology, Physics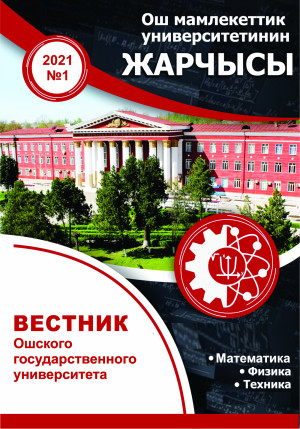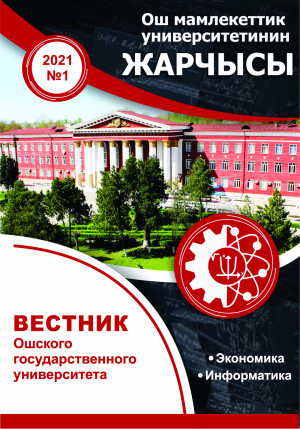 Pedagogy, Philology K. Abdiev anniversary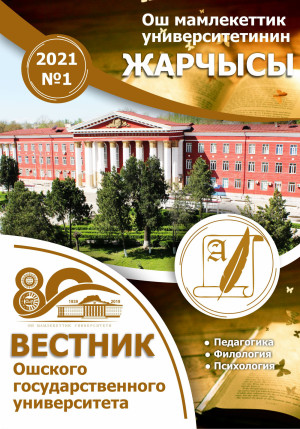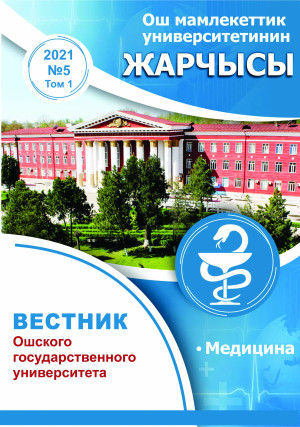 To the 30th Anniversary of the Independence of the Kyrgyz Republic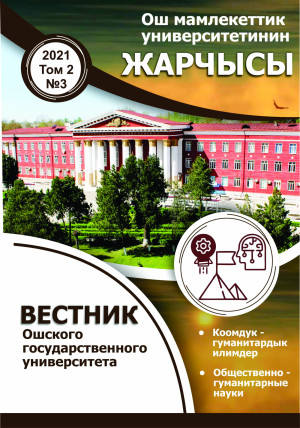 Mathematics, Technology, Physics 2021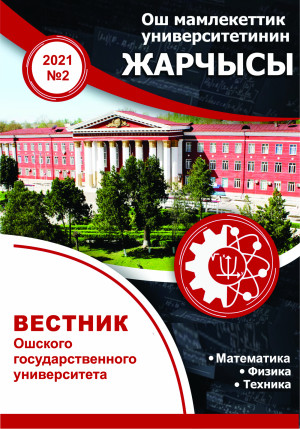 Philologists Pedagogy 70th Anniversary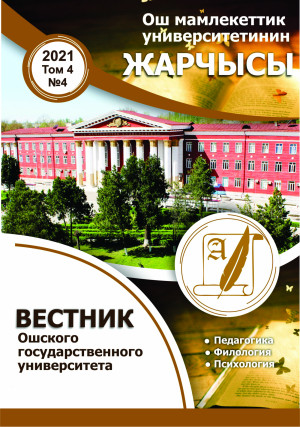 Social and humanitarian sciences Zh. Abdyrakhmanov 2021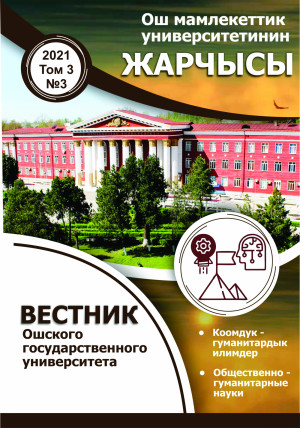 Bulletin of Osh State University №1. 2022, Mathematics, Physics, Engineering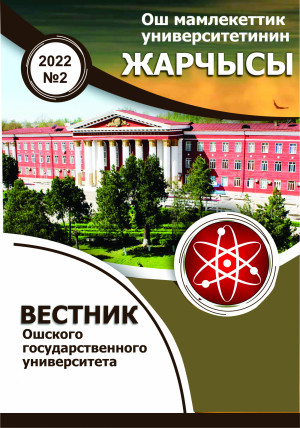 K. Zulpukarov Collection of the conference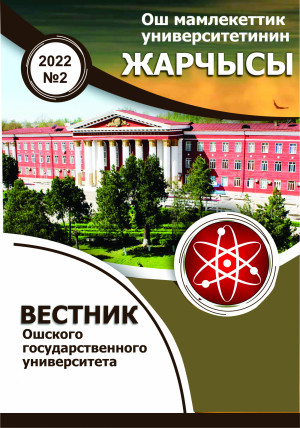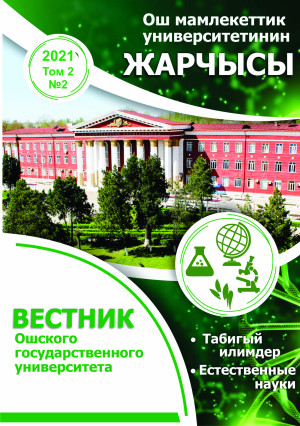 "Actual Issues of Historical Science: Epochs, Personalities, Researches"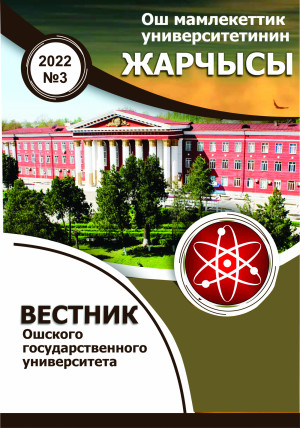 Collection of the scientific journal "Bulletin of OshMU" №3, 2022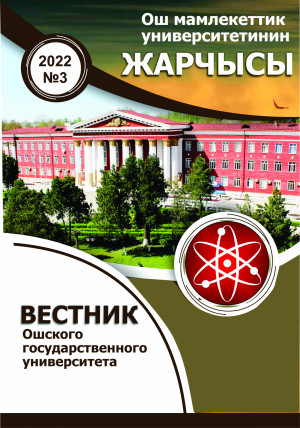 The scientific journal "Herald of OshSU" has been published since 2000 (Reg. Of the Book Chamber ISSN 1694-7452 dated 28.08.2000).
The purpose of the journal is to publish scientific articles of the teaching staff of the university.
On August 25, 2014, the publication was re-registered with the Ministry of Justice of the Kyrgyz Republic under No. 003782, series GR and became officially called the journal "Bulletin of Osh State University" and was published in three languages - Kyrgyz, Russian and English.
Sections of the journal:
Series 1

Physics,

Maths,

Information Technology,

Economy,

ISSN 1694-7452

Series 2

Natural sciences:

Biology, Chemistry, Geography, Agriculture

ISSN 1694-7452

Series 3

Social Sciences and Humanities:

History, Law, Theology, Philosophy, International Relations, Political Science, Regional Studies

ISSN 1694-7452

Series 4

Pedagogy

Philology

Psychology

ISSN 1694-7452

Series 5

Medicine

ISSN 1694-7452
Тел: +996322270828

Факс: +996322270915

journal@oshsu.kg